We are interested in understanding how integrins contribute to almost every step of cancer progression. Current projects focus on finding novel regulators of integrin activity, and endo/exosomal traffic, and on appreciating the mechanisms controlling tumour-stroma cross-talk, including how cancer cells sense key biophysical cues. We are also investigating signal integration and synergy between integrin regulatory pathways and oncogenic signalling axes in cancer.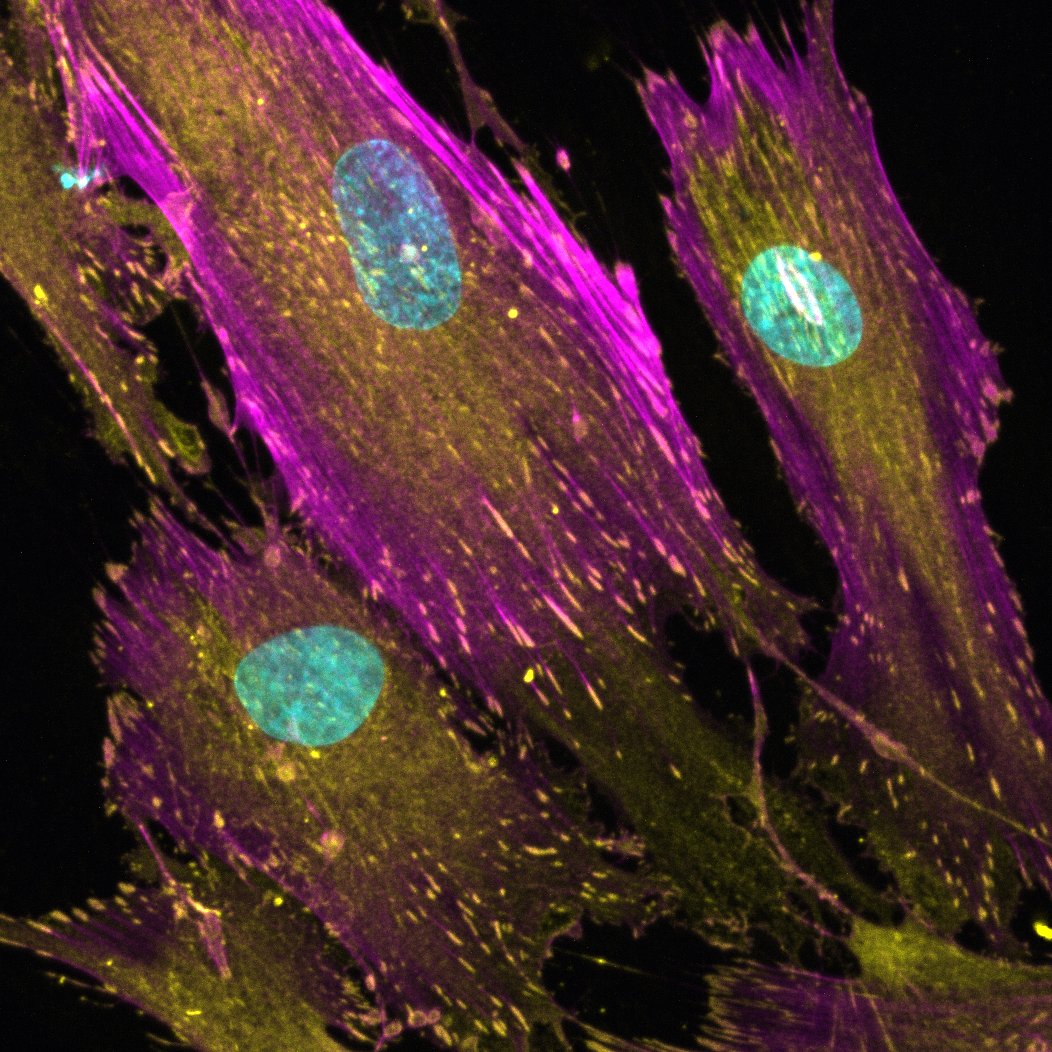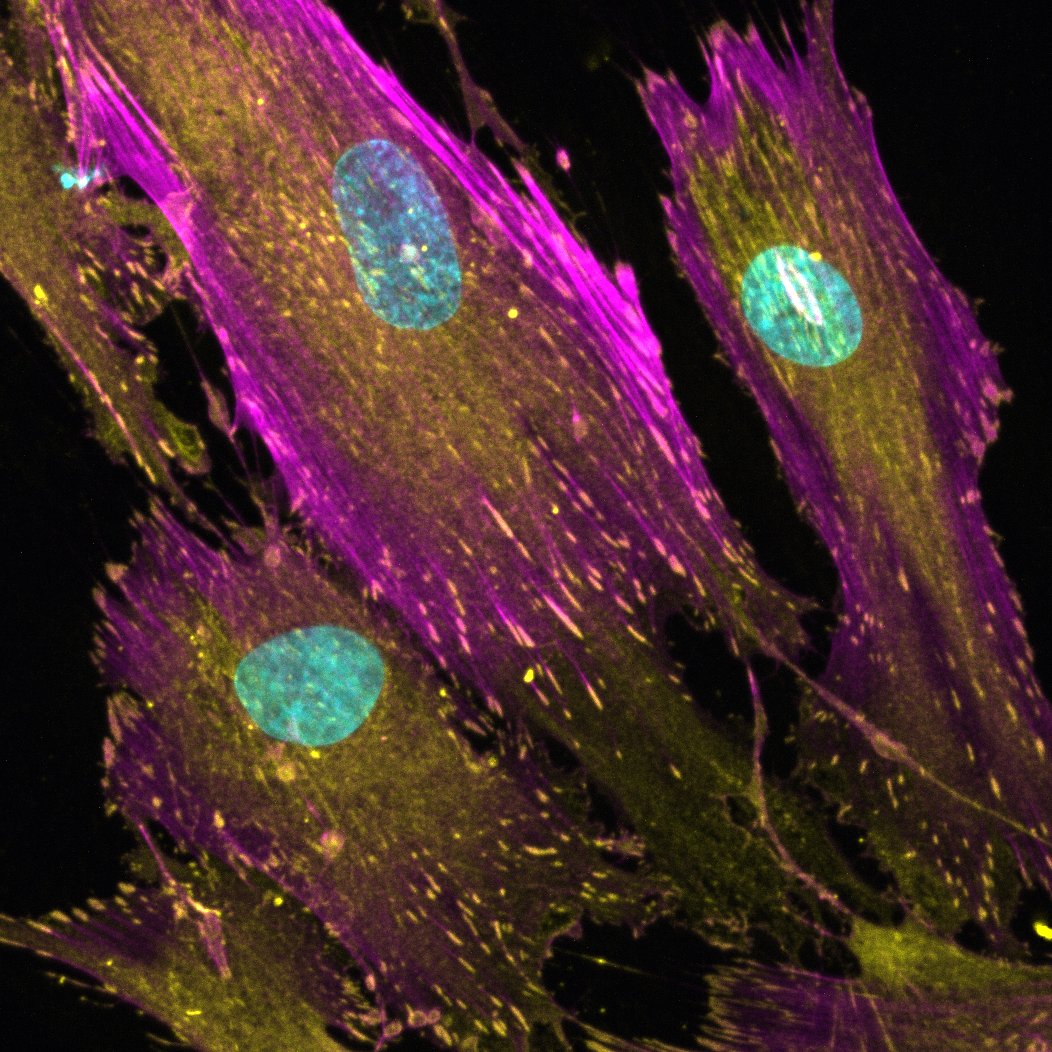 20210208_120251
One of those big days for Ivaska lab !
Capture d'écran 2021-11-17 à 17.35.57
Capture d'écran 2021-11-17 à 17.47.29
hiPSC
Confocal image of human induced pluripotent stem cell (hiPSC) colony stained with SiR-Actin and DAPI.
Courtesy of Maria Taskinen
Slide
Pancreatic cancer cells migrating on a stiffness gradient gel
Courtesy of Mathilde Mathieu
FRET imaging
Quantitative imaging. FLIM-FRET images of MDA-MB-231. Stable expression of LynIB1B treated with different phosphatase inhibitors. Sc. bars, 20 μm.
Slide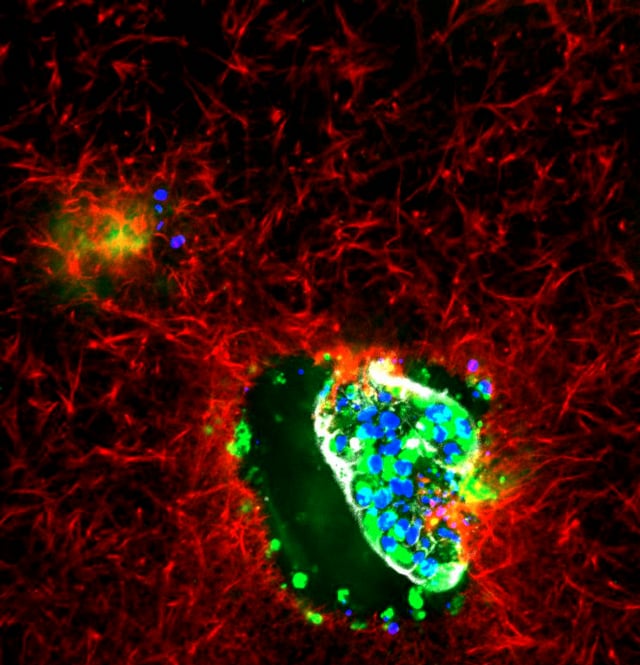 Mucin-secreting peritoneal carcinosis CRC organoid in collagen
Courtesy of Nicolas Pasquier
Slide
Confocal image of telomerase-immortalised human fibroblasts, stained with DAPI, phalloidin and anti-paxillin
Courtesy of Aleksi Isomursu
Slide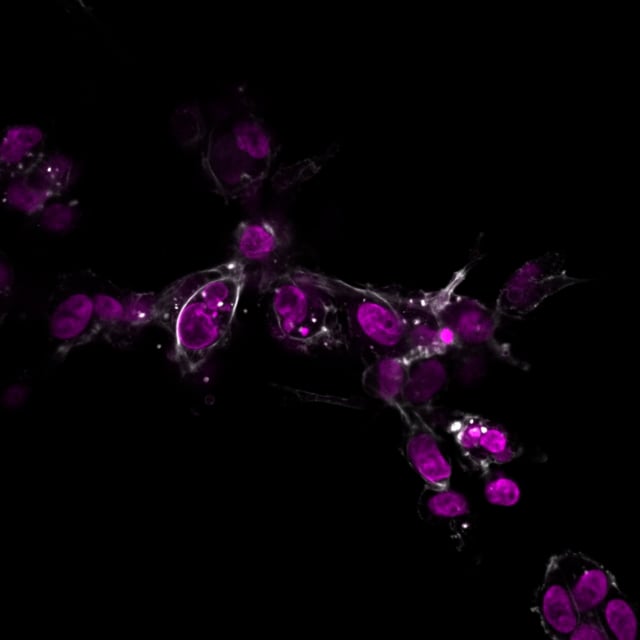 MDA-MB-231s embedded in a mix of Matrigel and collagen I
Courtesy of Aleksi Isomursu
Slide
Tumor cell injected in the brain ventricles cavity of
a 48h zebrafish embryo
Courtesy of Gautier Follain